A Wearable Art form
I see fashion as an art form first and meant for usability second. Clothing design as well as the art of dressing are such great ways to express oneself, J.Lo said "Fashion is art that you wear everyday, it makes you feel a certain way, and you can tell how someone feels about themselves by how they dress." Her words sum up my thoughts of fashion as an art form so perfectly.
I consider fashion an art form because the amount of time that goes into making these clothes. The prints of chosen fabrics combined with the detailed embellishments and structure of each and every garment. The best example of this caliber of clothing is Marc Jacobs' latest line for Louis Vuitton. It is absolutely incredible. After viewing something as amazing as this line no one can argue that fashion is not an art. Jacobs detail and emphasis on every part of the outfit is absolutely heavenly. The layering of pieces, the vibrant jewelry, the handbags being apart of the outfit rather than just an accessory, and most of all the detail regarding SHOES! Shoes seem to make an outfit these days, something I am in love with.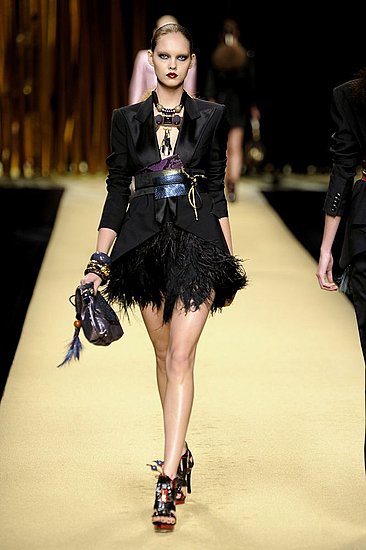 (content.coutorture.com)

(content.coutorture.com)

There are those who believe than dressing yourself is purely based on modesty and modern theories of appropriate dress, but i believe it is to express oneself. The clothes wear you, and can stand alone as an art form by themselves.